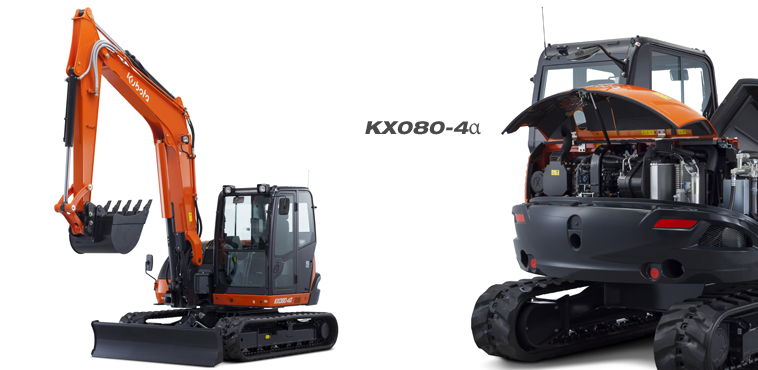 Kubota's Größter! Leistungsstark, flexibel und effektiv.
The biggest from Kubota! High-performance, flexible and effective.
Performance that is powerful yet clean, a design that is bold yet practical. It starts with a rugged and reliable direct-injection Kubota engine with CRS and a DPF muffler. Eco e PLUS mode provides even greater fuel and work efficiency. A new 2-pump load sensing system improves the overall smoothness of operations when using the front attachments. The KX080-4α also offers a variety of other improvements that enhance convenience and boost performance and productivity for a wide range of jobs.
Characteristics
Shipping length 6410/6450 mm
Digging depth 4250-4600 mm
Engine output 46,5 KW/63,2 PS
Travelling speed 2,7-4,8 km/h