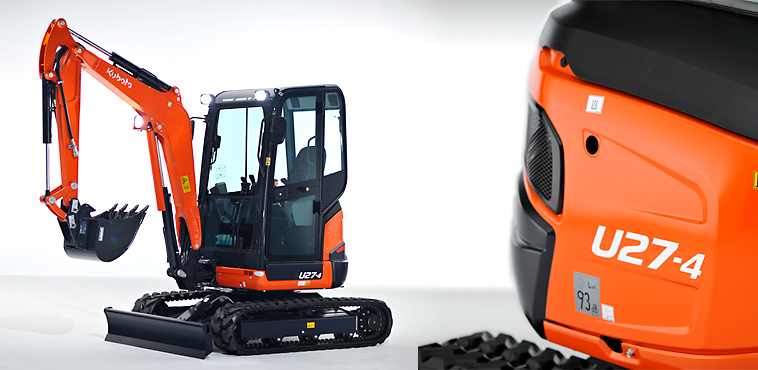 Der U27-4 mit seinen kompakten Abmessungen bietet beeindruckenden Komfort für den Fahrer in der größten Kabine seiner Klasse.
With the largest cab in its class, the new U27-4 brings luxury to even the toughest jobs.
U27-4 is extra compact and tough enough to tackle the most demanding tasks in tight spaces with ease. And now with a more spacious cabin with an expansive field of vision and a wider and lower entrance for easy cabin entry and exit, the U27-4 delivers outstanding comfort and ultra-luxury to every job you take on.
The high-spec model offers a variety of enhancements to boost performance and productivity on top of all of the features of the basic model.
Characteristics
Operating weight 2565-2665 kg
Travelling speed 2,5 km/h / 4,5 km/h